CarpetsPlus Of Wisconsin

Meet the Team
Get to know the names and the faces that help make CarpetsPlus Of Wisconsin so special.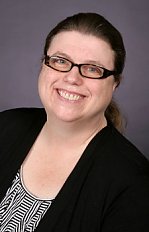 Cathy Duell
Commercial Sales Representative, Madison East
Cathy started with CarpetsPlus at our Eastside location in August 2012 and made her mark as "Rookie of the Year" in 2012. Cathy studied at the University of Wisconsin Madison and American Public University, where she is in her final semester of an Environmental Science degree. She was impressed by Carpets Plus' large selection of "environmentally friendly" products and their commitment to recycling all carpets they pull out. She has over 29 years of experience in the home furnishing industry, so she knows what it takes to make your home beautiful at an affordable price.
Cathy understands that purchasing flooring can sometimes be an overwhelming experience and is committed to making your visit to CarpetsPlus as relaxing as possible. She knows quality, price, function, and beauty are all important considerations and will help you find the best product for your home. She also has many years of experience as a rental property owner and understands the rental community's flooring needs. Cathy is the mother of three grown daughters and the grandmother of an adorable grandson Dominic. She enjoys reading and gardening, and spending time with her family whenever she can. She is currently working on several writing projects, including the CarpetsPlus website blog.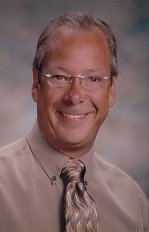 David Legreid
Commercial Sales Representative, Janesville
David Legreid has been working at our Janesville location since 2002. He was co-winner of the "Rookie of the Year" award in 2003 and winner of the "Sophomore of the Year" award in 2004. He has attended Mohawk University and Dal-tile Tech. David takes pride in his salesmanship and believes that giving his customers a wide range of flooring choices helps them make the best decision to fit their unique needs.
David does not believe in overselling a product and prefers to "tell it like it is" to ensure that his customers are satisfied with their flooring selection. David is married to Theresa, and they have two daughters, Mya and Emily. He enjoys golfing, gardening, and spending time in the great outdoors. David loves meeting new people and hopes you will stop in to see him at the Janesville location the next time you search for new flooring.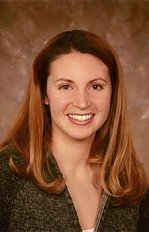 Heather Kirch has been working for Carpets Plus since 1998. She is currently CarpetsPlus' Chief Financial Officer. Heather started at Carpets Plus when she was a teenager, working part-time after school doing office work. Heather is married to Jason, and they have two growing boys, Kodiak and Jack, that keep her very busy. Kodiak plays a lot of baseball, so many weekends are spent on the ball field.
When she is not cheering for her sons, she enjoys reading, jogging, and spending time with her family. Heather loves working for and with her family members. She is extremely proud of the hard work and dedication her grandparents, mother, and uncle have put into Carpets Plus since 1971 when they first opened the doors for business.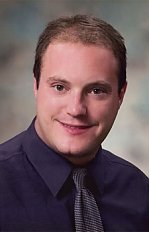 Jace Jordan
Residential and Commercial Sales Representative
Jace has worked in the Plover, Wausau, and Janesville Carpets Plus locations since January 1999. He has a degree in psychology and has previously worked as a social worker. Carpets Plus employees receive training direct from mills and distributor reps, and Jace has taken advantage of that training and become an expert on most types of flooring.
Jace is proud that CarpetsPlus of Wisconsin values and maintains honesty, integrity, and vast product knowledge in its daily business dealings because those are his personal values as well. Values he strives for every day with each customer. Jace also appreciates that Carpets Plus is a family-owned business that puts our customers first to receive the best possible experience when they shop with us. He strives to ensure his customers can relax and feel good about their shopping experience. He is confident that Carpets Plus customers will be taken care of how they deserve to be taken care of, which makes everything fall right into place. In his free time, Jace likes to spend time with his wife, daughter, and son.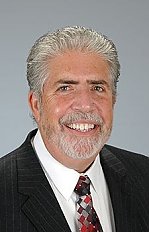 Jack Finkel
Residential and Commercial Sales Representative, Madison East
Jack began with the company in 1985 at the Madison East location, moving a year later to the newly built Madison West store. He held many positions, mostly focusing on sales, until he left in 2004 to join Mohawk Industries as a Hard Surfaces Territory Manager. He came "full circle" in 2014, returning to the sales floor at the Madison East location doing what he loves best - helping his customers create beautiful, comfortable (and affordable) living spaces.
Jack grew up in a family home furnishings business. He came to Madison to get a degree in Philosophy and Psychology from the UW. He has also spent some years working in local furniture stores and art galleries. He and his wife, Sandy, currently reside in Fitchburg and enjoy time with their children and grandchildren.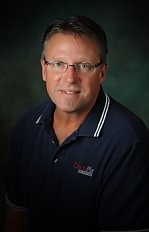 Joe Osowski
Commercial Contract Sales, Plover
A veteran in the flooring business since 1985, Joe Osowski works at CarpetsPlus Plover, WI location. He enjoys helping his customers, offering them the latest designs and colors to update their homes. He is an "outside of the box" thinker who is more than willing to help you solve your most challenging flooring issues.
Joe is married with two children and two stepchildren. He is also a "Grand Pa" to six grandchildren. He loves the outdoors, especially when he can hunt or fish. He bow hunts, fishes for trout, boats, and ice fishes. He and his wife are usually the first ones on the river in the early Spring and are the last ones off in the late days of Fall. He is proud to say that he is out on the open water for at least eight months out of the year.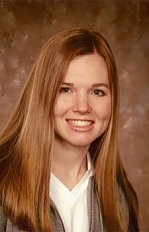 Kate Lavin is CarpetsPlus of Wisconsin's Treasurer. She has been employed at CarpetsPlus since 1999. You may also know her face as the "not annoying" sales lady in many CarpetsPlus TV commercials. She has received two awards from CarpetsPlus, Rookie of the Year in 1999 and Sophomore of the Year in 2000.
Kate strongly believes in maintaining excellent communication with our customers and knows that a prompt phone call to a customer when an issue arises makes all the difference in the world. Kate is married to Sean and has three children; Olivia, Connor, and Grant. She enjoys spending time with her family, taking photography classes, and decorating her home. Kate grew up at CarpetsPlus working with her parents and grandparents, so being at work seems like a second home to her.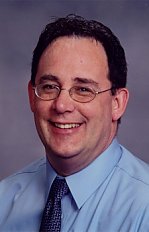 Ken Stevens
Managing Partner/Vice President, Madison East
Ken Stevens is the Managing Partner and Vice President of CarpetsPlus of Wisconsin and has been employed with us for over 13 years. He has thirty years of experience in the flooring industry and currently co-manages our two Madison locations. He has attended the University of Wisconsin-Madison. Ken owned his own Madison area carpet cleaning and flooring business for over twenty years. He is a Certified Master Cleaning and Restoration Technician by the IICRC (Institute of Inspection, Cleaning and Restoration Certification).
In his nine years with CarpetsPlus he has been named "Most Valuable Employee"; twice and "Retail Salesperson of the Year"; five times. Ken enjoys working for CarpetsPlus because we are a small family-run business and are committed to treating our customers like family. He is proud of CarpetsPlus success in Southern Wisconsin and our ongoing partnership with many local and national suppliers. Ken enjoys spending family time with his wife, Kim, and his children, Matthew and Erin. He loves attending live sporting events and relaxing at live music shows. He also raises horses with his wife, Kim, on their property in Evansville.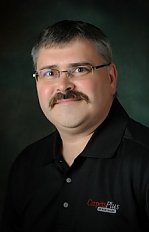 Mark has worked for CarpetsPlus in our Plover location since 2000. He is the store manager there. Mark has a BA from the University of Whitewater in Journalism. He has had extensive training in carpet and hard surfaces flooring products as well as extensive management training. Mark enjoys helping his customers find the right flooring for their needs. He understands that finding the right flooring can sometimes be frustrating or confusing, and he takes pride in helping people find their new flooring "frustration-free".
He enjoys meeting new customers each day, as well as seeing long-term customers come back for more flooring from CarpetsPlus. Mark is married to Julie, and they have a son, Ben. He is an avid golfer and worked many years for the Watertown Country Club before joining the CarpetsPlus team. He enjoys spending time with his family and friends, watching sports, and doing puzzles.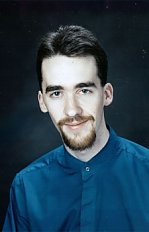 Matthew Cribben is the IT Manager and Bookkeeper for CarpetsPlus of Wisconsin. He has been employed here since 1996. Matt has a degree in accounting and enjoys spending his free time with his family.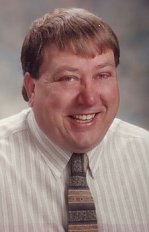 Mike Stitz
Residential and Commercial Sales Representative, Janesville
Mike Stitz, or just plain "Stitz," is a residential and commercial sales advisor at the Janesville Location. He has been with CarpetsPlus for over 24 years, working at the Janesville, West Madison, and East Madison locations. Mike has extensive training and certification in many of the product lines we carry. He has been certified for Mohawk, Shaw, Mercier, and commercial sales, among other brands.
Mike enjoys helping his customers find the "perfect" flooring for their needs. His customers benefit from his many years of experience in the flooring industry and his expert advice. Mike lives with his wife Cheryl in Cambridge. He is a master chef and enjoys cooking special meals for his family and friends. He also loves to travel and has been to many areas of the world, like Germany, Austria, and the Caribbean, as well as many places in the United States. He is an avid fan of cycling and plans to see the Tour de France soon. He also enjoys spending time with his daughter and two grandchildren.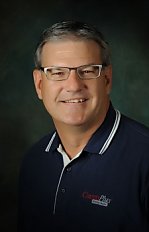 Randy has worked at the CarpetsPlus Plover location for over 24 years. He previously worked for another flooring company that specialized in tile, concrete, and pavers where he gained a great deal of expertise in those areas. Randy believes in following through on your flooring sale from your first visit to the successful installation.
Randy is an excellent communicator, who is more than happy to keep you up-to-date and informed throughout every step of your flooring purchase. He enjoys working for CarpetsPlus because of the owners, Michael and Regan Peters's commitment to excellence and their treatment of employees like family. Randy has won many awards from CarpetsPlus, including "Rookie of the Year," "Sophomore of the Year," and "Most Valuable Employee of the Year," among many others throughout his 24-year tenure. Randy is married to Vicki, and they have two daughters; Brandi Jo and Chelsey. He is the proud grandfather of three grandchildren. He enjoys spending time with his family, golfing, and boating. Randy offers free in-home consultations and measures.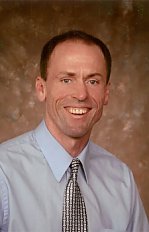 Steve Kornacki
Commercial Sales Representative, Madison West
Steve Kornacki has been with CarpetsPlus of Wisconsin since 1980. Most of that time, he has been at our Westside location in sales and management. He started in the warehouse at our Eastside location after graduating high school. He has an associate degree in finance and has won many awards during his tenure here, including Retail Sales Person of the Year in 2001 and the Fegerson Award in 2004.
He enjoys working for a smaller family-owned company because of the wide variety of projects he works on. He also really enjoys working with CarpetsPlus excellent and friendly staff. Steve is married to Lyn, and they have a daughter and son, Summer and Jackson. Bullet (dog), Blossom (dog), and Beethoven (rabbit) round out the family. Steve enjoys swimming, biking, volleyball, motorcycling, and just being outdoors. Steve loves helping his customers find the perfect floor to fit their needs. He really enjoys helping them solve their flooring problems while making it look aesthetically pleasing.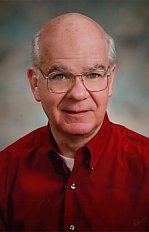 Terry takes measurements for our Janesville location. He is the person who will come to your house to measure your floors, shower, or backsplash so that your salesperson can give you an accurate quote for what your new flooring, shower, or backsplash will cost. Terry has been employed with CarpetsPlus since 2005; before his employment here, he was with the City of Janesville Fire Department for 31 years.
Terry likes to go the extra mile to ensure our customers enjoy their CarpetsPlus experience. He prides himself on being very prompt for his appointments because he knows your time is valuable. Terry is married to Kim, and together they have seven children and ten grandchildren. Terry enjoys spending time with his family and friends.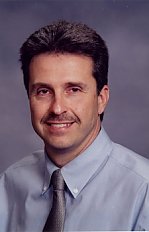 Tom Tucker
Commercial Sales Representative, Madison East
Tom has been with us for 12 years. In 2008 Tom was named CarpetsPlus Most Valuable Employee. He has a BA in Communications from the University of Wisconsin-Madison. Tom enjoys all the people he works with, both at CarpetsPlus and at all the business accounts he maintains.
Tom owned his own family business in the past so he has great respect for Michael Peters and the Peters family because he knows it takes great dedication and commitment to achieve the success they have accomplished. Tom is married to Kathy, and they have two daughters, Angela and Jaclyn. In his spare time, he is the Football coach at Sun Prairie High School. He is extremely proud that his team made it to the final game for the Big Eight Championship for the 2011-2012 season. He also enjoys golfing, boating, fishing, and just plain relaxing on his pier in Manitowish Waters.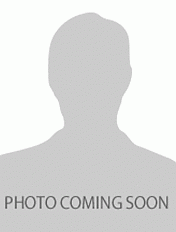 Corey Leister
Installer, Madison East and West
Corey Leister has been installing carpet and laminate flooring full-time for over 15 years. He has been contracting with CarpetsPlus his entire career. His credentials include Wilsonart certification and Pergo endorsed and Master certification.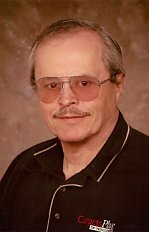 Erv Leister
Installer, Madison East and West
Erv Leister began installing floors in 1971 after attending Armstrong Vinyl Flooring School. Over the last 34 years, he has worked for all the major flooring companies in Madison, both installing and expediting jobs. After spending years employing and training other installers, he established a close relationship with CarpetsPlus of Wisconsin, and he and his son became partners in the 90s.
Last year, Erv accepted a position with CarpetsPlus of Wisconsin, handling their measuring and repair area. He also continues to install carpet and laminate flooring with his son. He is an expert at installing and repairing carpet flooring. He was one of the first installers in Wisconsin to attend and achieve Master Level at installation and repair of the now popular laminate flooring
Schedule An Appointment
The team at CarpetsPlus Of Wisconsin in Wisconsin is ready to help you achieve your flooring dreams. Whether you're interested in an installation, in-home measure, flooring estimate, or more, we can help!
Fill out the form to the right, and we'll contact you shortly. 
"*" indicates required fields